Brand Development & UI Design
Fliesenartig is a young, empathetic, and unconventional tiling company. The brand identity should reflect this attitude both visually and in the communication style. The website primarily focuses on recruitment and the work environment, and secondarily on customer acquisition.
First, a unified corporate design should be developed as a basis to present the business as a professional enterprise. Then, the website, a landing page, and social media campaign aim to specifically appeal to talents in tile-laying companies who want to apply to Fliesenartig.
Branding Designer, Web Designer & Development
Adobe Creative Suite, Miro, XD, WordPress & Elementor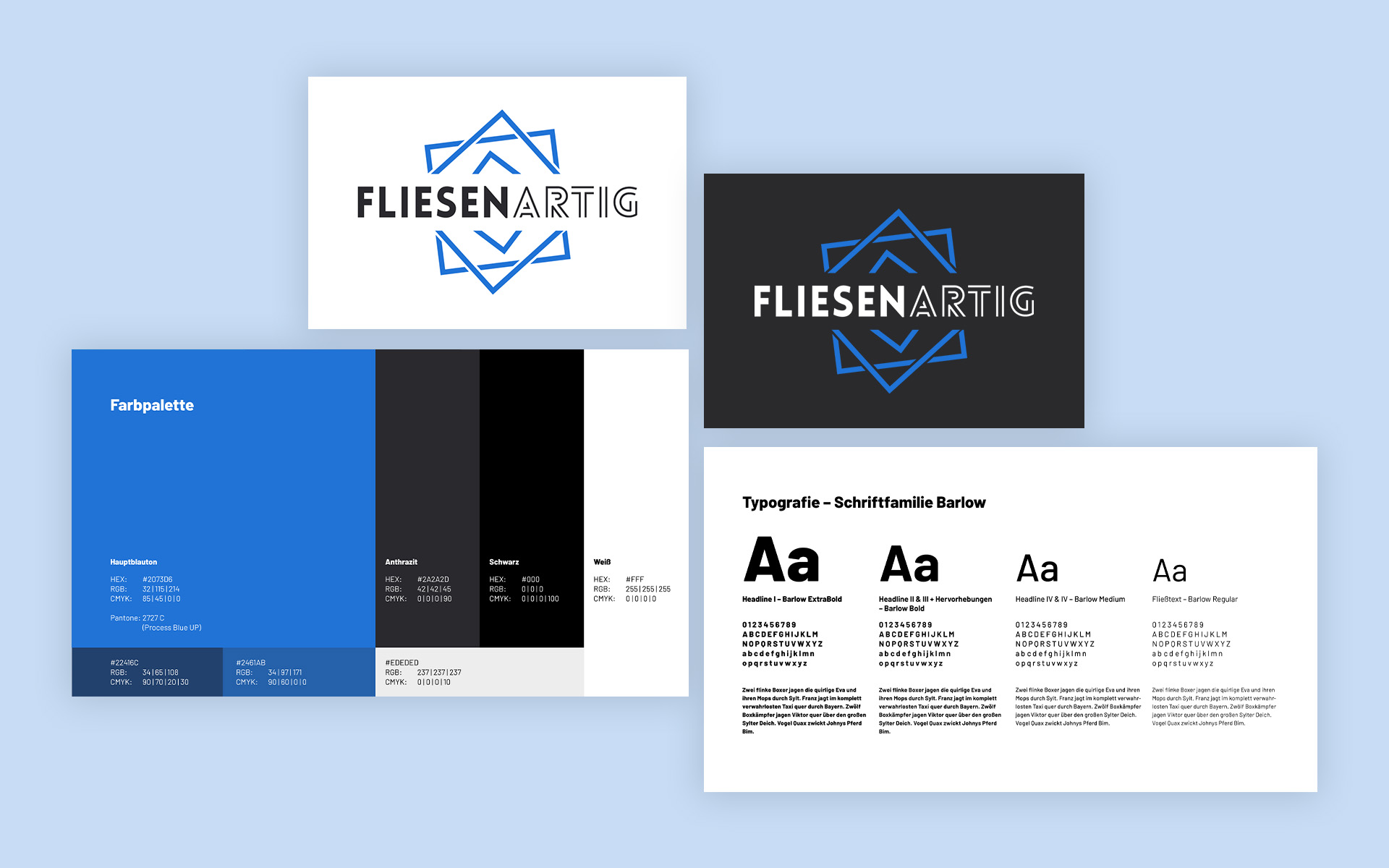 Given was the name and the desire to incorporate a rich blue color in the branding.
The result is a geometric branding with a characteristic tile visual and diverse shapes that represent the complexity of the company and the possibilities of the tile craft. The image mark is a recurring key visual that serves as a representative element on all advertising materials.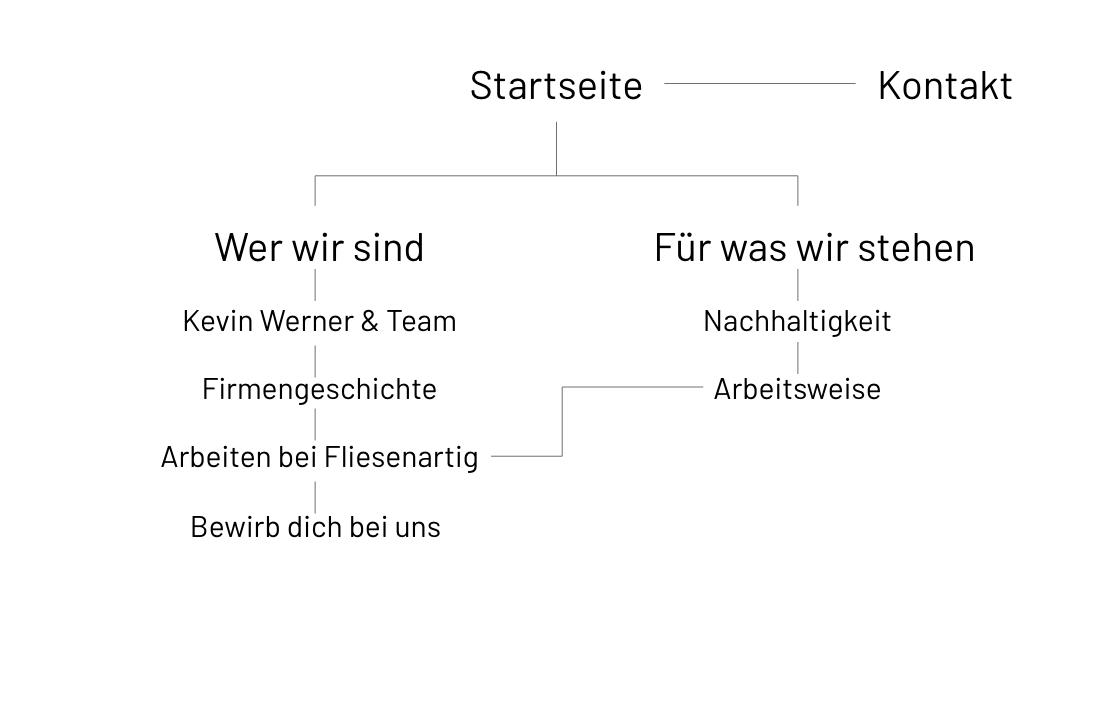 While Navigation Structure I is based on classic SME websites, the second one focuses more on the people behind the business and their values, which was particularly important to the founder and was incorporated into the website.
The logo brings a playful aspect, but the color scheme and font are clear and minimalist. This combination is exactly what characterizes the founder and the values of the business.
For the website, this combination was also used, on the one hand clear, with a lot of white space and the CI color in focus, on the other hand with playful shapes that are always related to the tile as an element.
The copywriting was done by the Digitalgenossen. The focus was on finding a personal and direct approach while conveying the importance of sustainability values.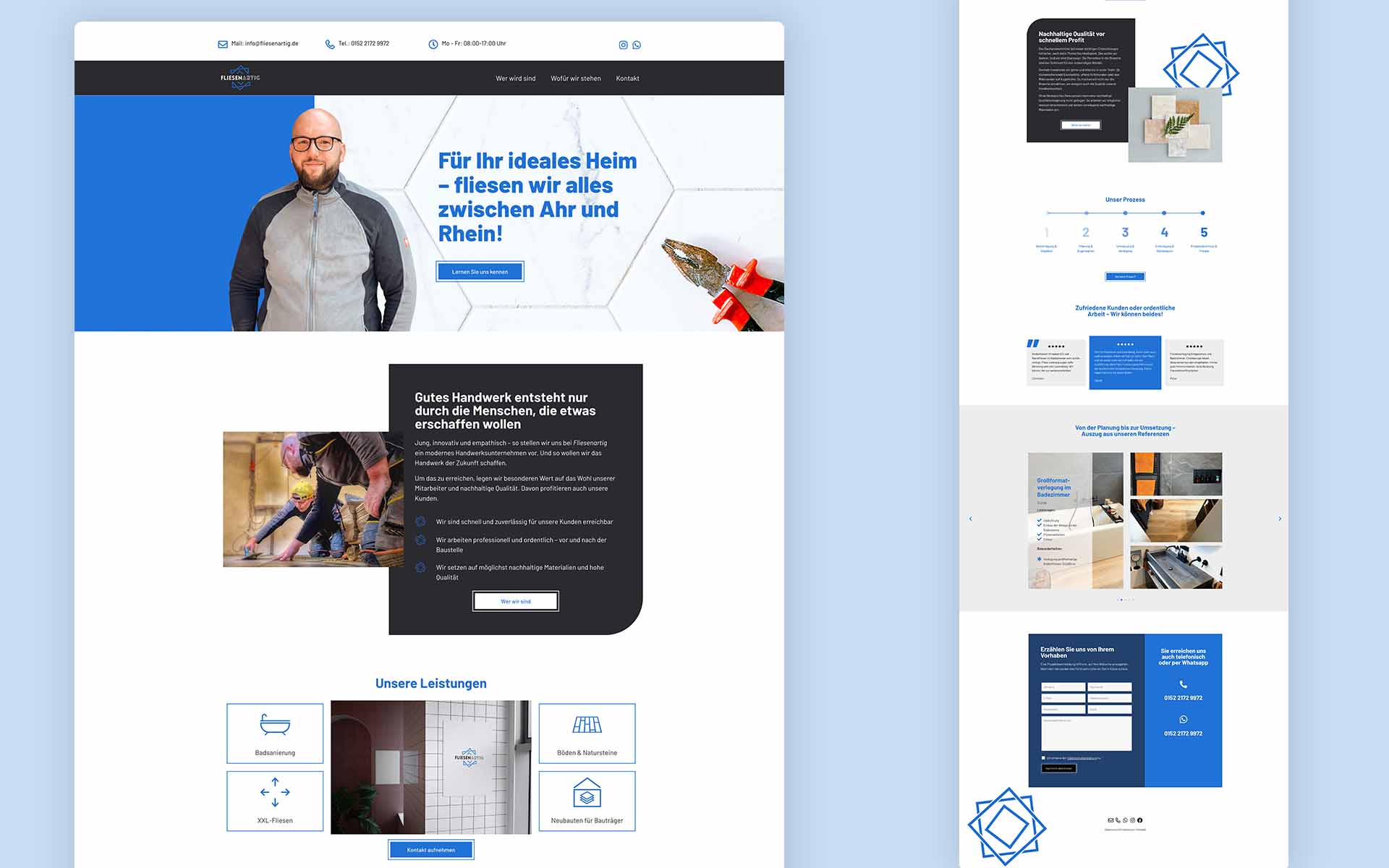 Landing Page & Social Media ADs
While customers are addressed formally, the tone for potential talents is more relaxed and friendly, using "Du" instead of "Sie". Colleagues spend a lot of time together, so a respectful work environment and having fun are equally important – this should also be reflected in the ads and landing page.